Non-descructive wood examinations
Since 2000, our company has been engaged in the instrumental non-destructive strength testing of structural timber, complementing our activities as experts in this field.
The examinations enable us to determine the instantaneous flexural strength of wood with 95% confidence. The calculations are based on the measurement of the buckling resistance of the installed wood and the sound velocity in the wood and the resulting values. The development of the method is the result of research and development activities of the Faculty of Wood Engineering at the University of Sopron.
We highly recommend this method for the preparation of design plans for the renovation of wooden structures.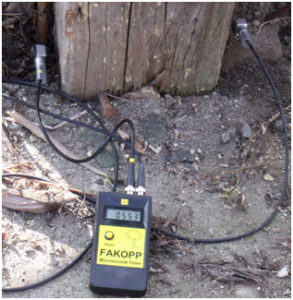 Sound velocity measurement with FAKOPP instrumentation on a built-in wooden column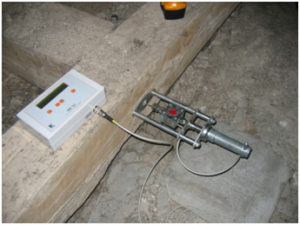 Measurement of bolt resistance with instrument on beam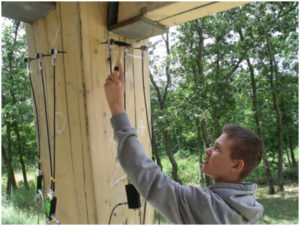 Sound velocity measurement on the supporting column of a plywood-glued wooden structured look-out tower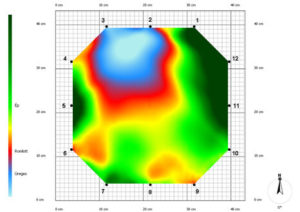 Results of sound velocity measurements on a support column with damaged wood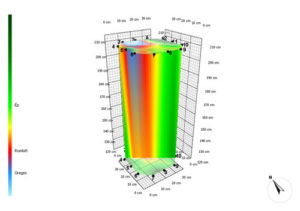 Results of 3D sound velocity measurements with damaged areas on support columns
Since 2000, Fadoktor Mérnöki Iroda Kft. and its legal predecessor have been a family business dealing with wood protection, manufacture, distribution and trade of sawmill and further processing industrial products, and especially with the design and construction of playgrounds.
Next to the Sopron-Kelet intersection of the M85 expressway. Click here for route planning!
Bence György Katona, Leader of Wood Protection
Dániel Márton, Trainee of Timberindustrie
E-mail: daniel.marton@fadoktor-mi.hu
Tel.: +3699/386-838
Playgrounds
Wood protection
Outdoor equipment
Dipping tanks
Vacuum-impregnation equipment
Skateparks